Mailing Address
---
Subscription Term
All Access Print & Digital
BEST DEAL!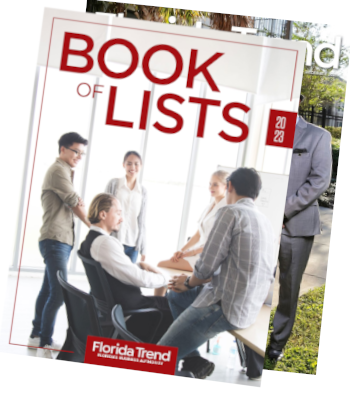 ---
Sign up to try one or more of Florida Trend's free eNewsletters.
You can unsubscribe to the email alerts at any time:
---
Payment Information




FLORIDA TREND
is published monthly with one special issue, a total of 13 times per year. Savings based on newsstand price of $59.40 per year. For suscriptions outside of Florida, please add $10 per year. Only the digital edition is available to subscribers outside of the U.S.
Thank you for subscribing to
Florida Trend

magazine!

An email has been sent confirming your subscription.
The was a problem processing your order
Please check your card information and try again, or contact customer service at FloridaTrend@sfsdayton.com. Thank you.
Your order is processing, please give us a moment to complete your order.